The Serve & Protect Garden honors our military and civil servicemen & women
The Serve & Protect Garden honors our military and civil servicemen & women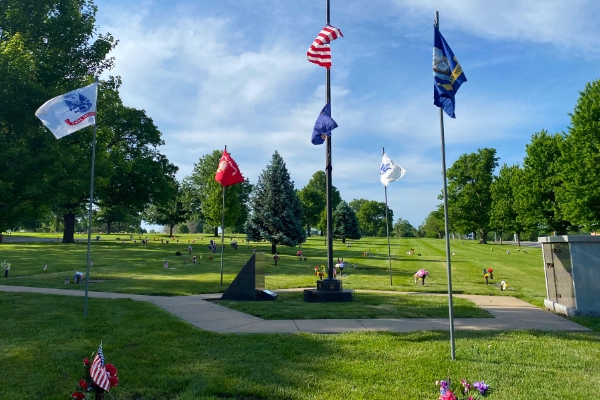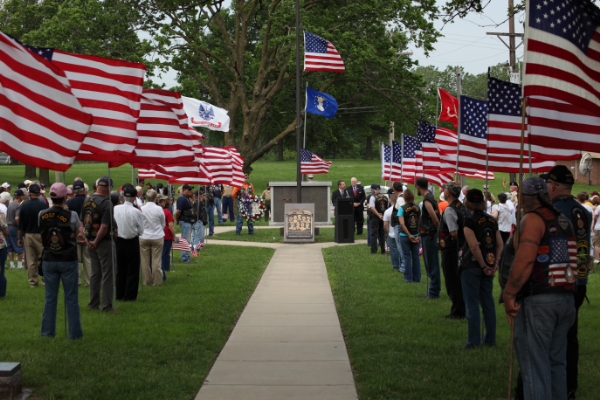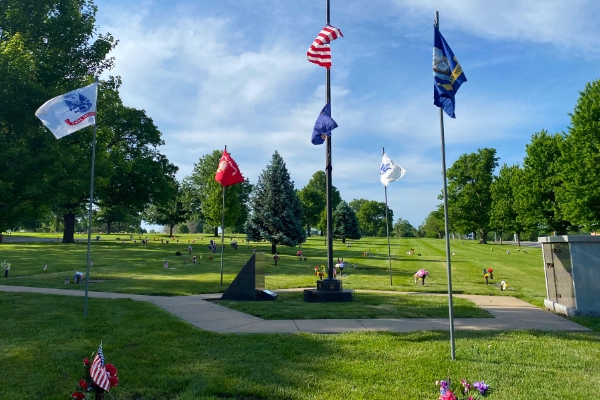 Our Serve and Protect Garden is dedicated to the men and women of our armed and civil services. They, along with their spouses are honored in this special garden, which is easily accessed through the cemetery gate on Gage Boulevard.
The Serve and Protect section offers burial spaces and cremation memorialization in the Serve and Protect Columbarium. Burial spaces cost just under $885. All honorably discharged military veterans are provided a bronze cemetery marker through the Veterans Administration. If a veteran is married, a matching companion plaque is also available for purchase. The bronze markers need to be placed on a granite base, which is the responsibility of the family to provide. We can assist you with this process.
Prices for the niches are $1,850 for the niches that face Gage and $2,570 for the niches that face the cemetery. Easily accessible from the road and the Walk of Honor sidewalk, the Columbarium is a beautiful spot to reflect and remember.
If you would like to learn more about these options, including a payment plan for prearrangements, please give us a call at 785-234-6605 or
send us a message
and we'll be in touch soon.