Even though our cemetery is a place to put our loved ones to rest, it is really designed for the living.

We hold several special events throughout the year, including on Memorial Day, a Concert in the Park in the fall and a Holiday Remembrance Ceremony in early winter. All of these provide families a time to gather, reflect and remember.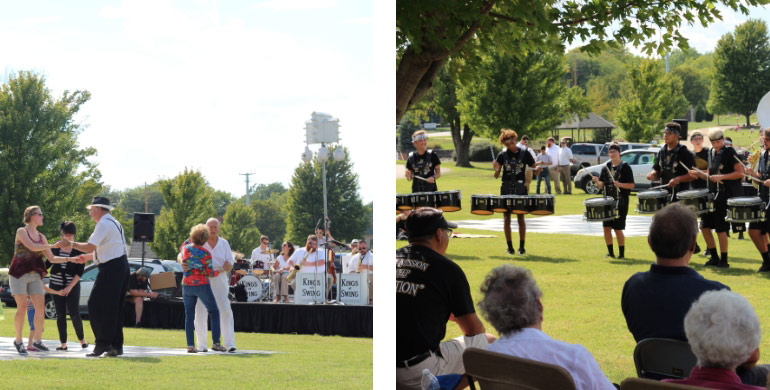 Concert in the Park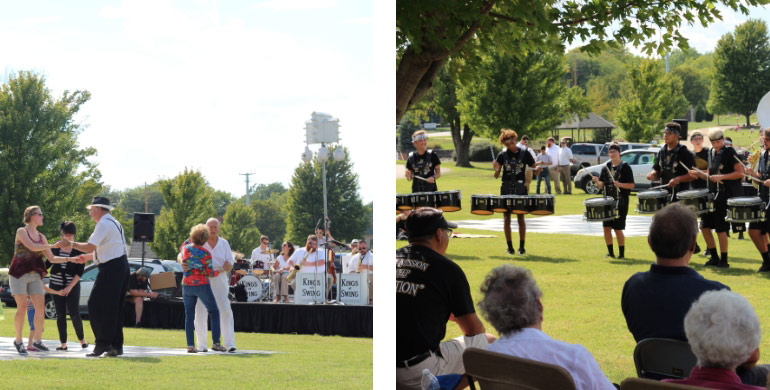 Sunday, September 18, 2022
The Concert in the Park is a free, annual event established in 2009, featuring the Kings of Swing. The 15-piece Topeka band specializes in swing music of the 40's, 50's, and 60's. The band plays in the natural amphitheater created by the open space northeast of the Reflection Pond.
The concert is a great opportunity for individuals and families to listen to some fine music in a beautiful, park-like atmosphere. In 2011, we introduced a dance floor for audience members to showcase their swing-dancing skills. We hope to see you at our next concert for another round of great music!
Please join us Sunday, Sept. 18 from 2:00-4:00 p.m.
Holiday Remembrance Ceremony
Sunday, December 4, 2022
The Holiday Remembrance Ceremony is a Memorial Park tradition. In early winter, we gather at the Gazebo to pause during the busy season and share memories of our loved ones.
The ceremony includes a litany of remembrance and the opportunity for guests to place a memorial ribbon on one of our memory trees in honor of their loved ones.
Please join us Sunday, Dec. 4, 2022 at 5:00 p.m.