Even though our cemetery is a place to put our loved ones to rest, it is really designed for the living.

We hold several special events throughout the year, including on Memorial Day, a Concert in the Park in the fall and a Holiday Remembrance Ceremony in early winter. All of these provide families a time to gather, reflect and remember.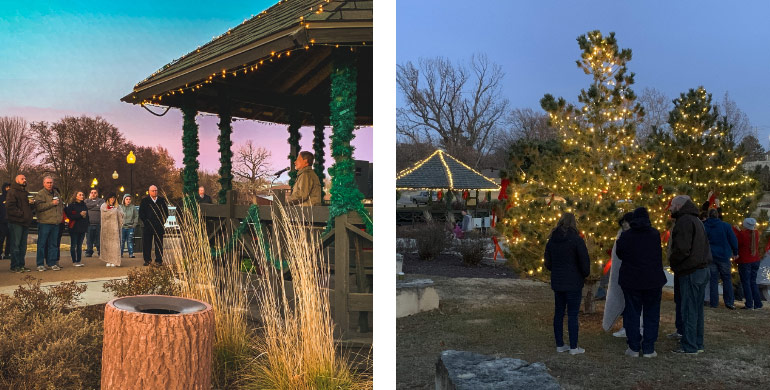 Holiday Remembrance Ceremony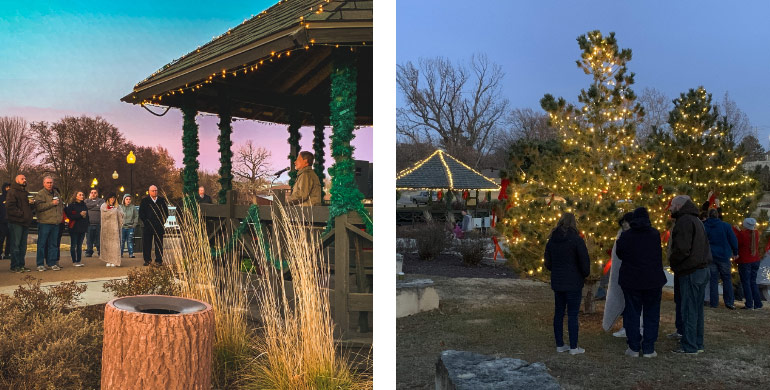 Sunday, December 3, 2023
The Holiday Remembrance Ceremony is a Memorial Park tradition. In early winter, we gather at the gazebo to pause during the busy season and share memories of our loved ones.
The ceremony includes holiday music, a litany of remembrance and wreath presentation. Guests have the opportunity personalize a red bow and place it on one of our memory trees in honor of their loved one. Hot chocolate is provided.
Please join us Sunday, Dec. 3, 2023 at 5 p.m.