Cremation Garden: Now Open
Cremation Garden: Now Open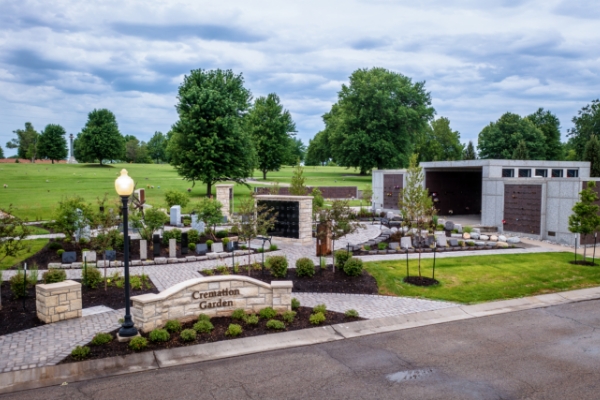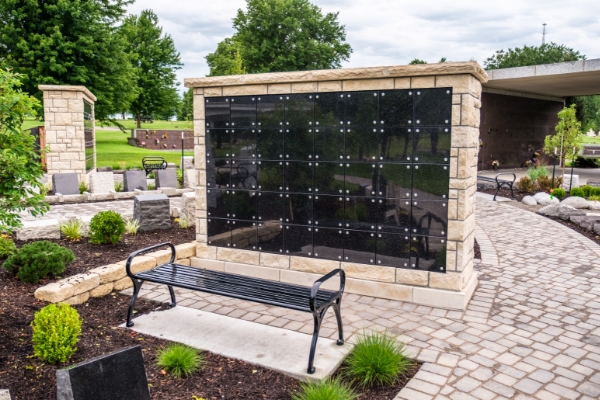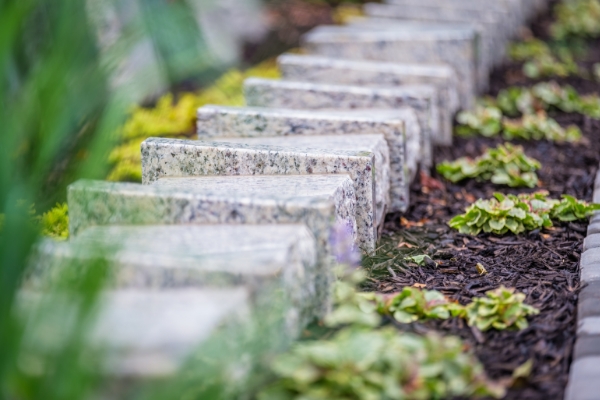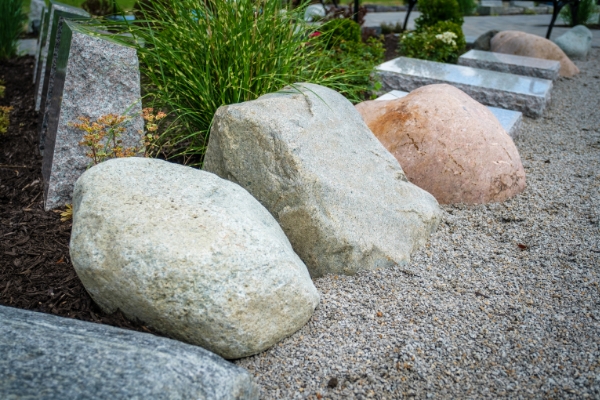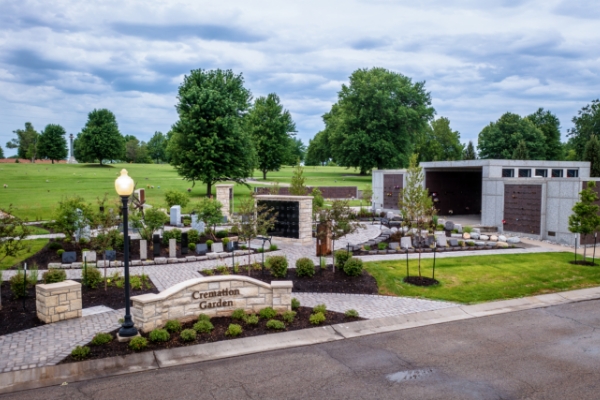 This spring, we completed construction on our new Cremation Garden, which offers over a dozen styles of cremation memorials. The Garden is located next to the Mausoleum, in the east-central portion of the cemetery, with easy access from our Sixth Avenue entrance.
Whether you are looking for a memorial for an individual, a couple, or an entire family, there are many options available.
Walkway memorials, including paving stones, garden blocks, memorial curbs and endposts line the pathways throughout the garden. These memorials are constructed of varying colors of granite or limestone and will be engraved with a loved one's names and dates.
Upright monuments are available thoughout the garden in varying sizes and colors of granite. Some uprights allow for the placement of cremated remains inside the monument, and others include an in-ground receptacle. All are engravable.
Granite ledgers are large, flat memorials which provide a large space for decorative engraving. These are located in several places in the Garden and come in four colors of polished granite.
Two columbarium provide niche interment for individuals or companions. Constructed from limestone and faced with polished black granite, they allow for the placement of an urn inside an above-ground structure.
Family estates are located around the bronze dove sculpture in the middle of the Garden. Family estates offer room for inurnment of up to eight family members. An engraved paving stone with the family name is placed at the front of the memorial.
River boulders, located along the northern-most sections of the Reflection Walk, are designed to hold one or two sets of remains. The boulders are natural stone, which will weather over time into a beautiful patina. Engraving is available.
Our community ossuary is an economical option for memorialization. Remains will be placed in a community chamber and your loved one's name and dates will be added to the memorial plaque.
Many families tell us how helpful it is to have cemetery arrangements made ahead of time. This opportunity is available to anyone who wants to ease the burden on surviving family members, and we have many options from which to choose. If you would like to learn more about advance planning, including a payment plan for prearrangements, please give us a call at 785-234-6605 or
send us a message
and we'll be in touch soon.