Bronze Flower Vases
Bronze Flower Vases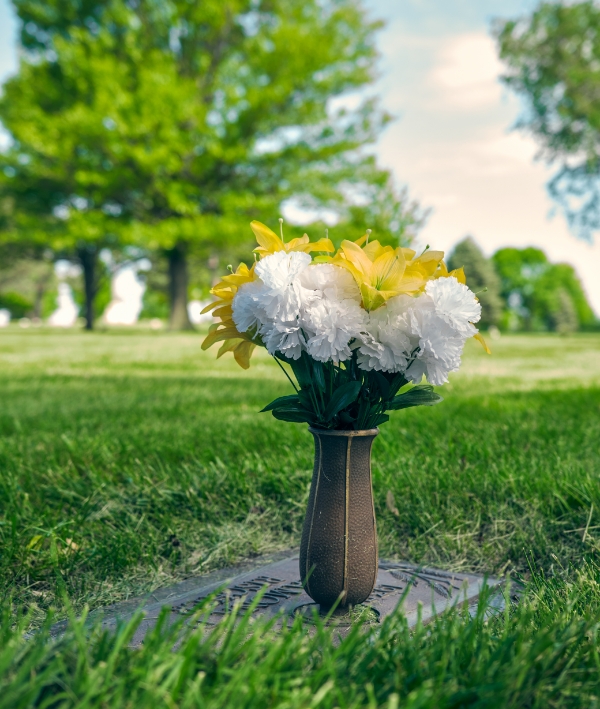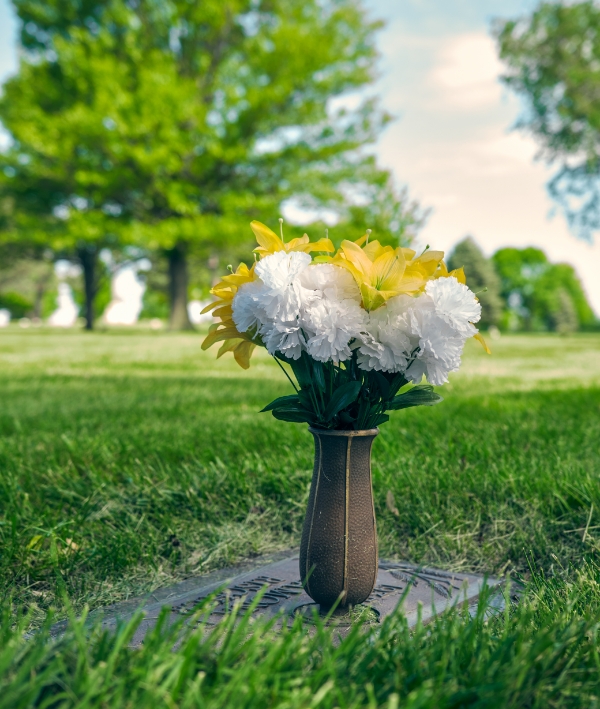 Bronze flower vases are a beautiful way to transform a standard cemetery marker into a dynamic memorial to your loved one. These permanent vases give you the flexibility to place floral bouquets seasonally or at each visit.
Bronze vases can be purchased at the same time as a marker or monument, or at a later date. If the marker is already installed before the vase is purchased, the vase will be set on a piece of granite that matches the existing marker and placed near the top of the marker.
When not in use, vases are designed to be turned upside down and placed inside a special chamber within the granite.
If you would like to learn more about these options, including a payment plan for prearrangements, please give us a call at 785-234-6605 or
send us a message
and we'll be in touch soon.