Engravable pavers at our Memorial Plaza
Engravable pavers at our Memorial Plaza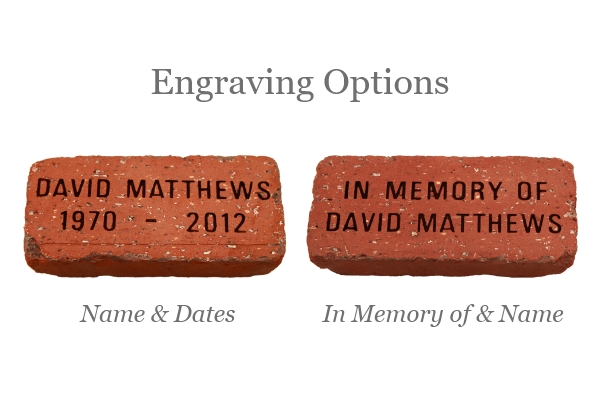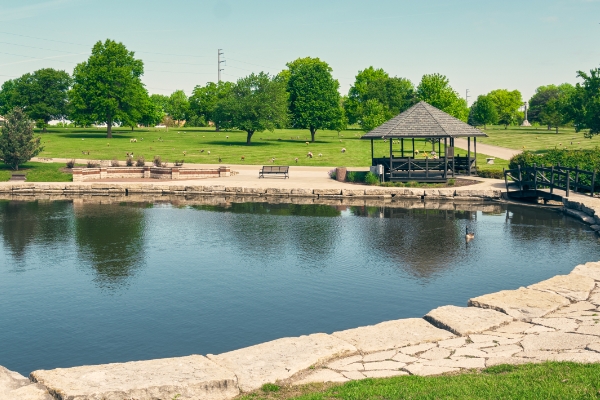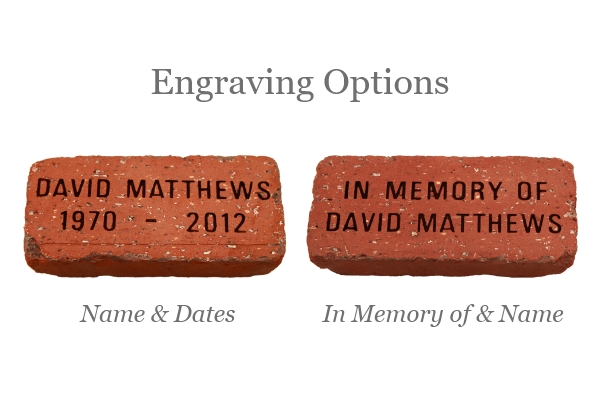 For generations, the Topeka community has enjoyed our beautiful, park-like setting, including the gazebo and duck pond.
Our Memorial Plaza was constructed in 2012 to provide a welcoming place for families and individuals to visit the cemetery and enjoy the pond. Special engravable memorial pavers were installed in the plaza to provide a lasting memorial to those we have loved and lost.
With the purchase of a paver, you can memorialize and honor a family member or friend. An engraved paver can also be a unique, meaningful and lasting gift. Two engraving options (pictured here) are available.
If you would like to purchase a Memorial Paver, or would like more information, please call our cemetery office at 785-234-6605.