Lawn crypts - an economical burial option
Lawn crypts - an economical burial option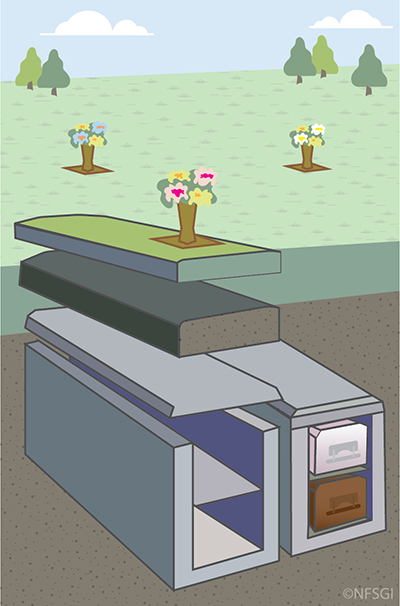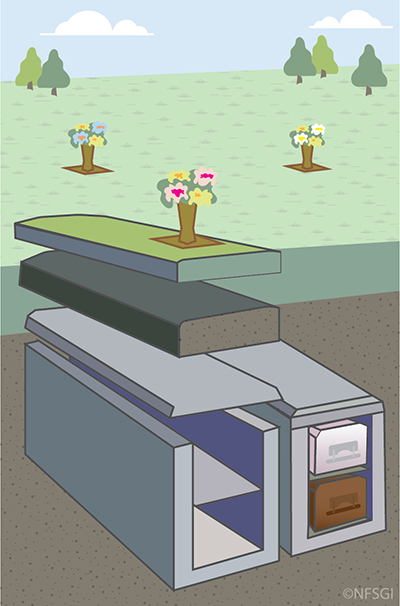 A unique choice for ground burial is what is known as a Lawn Crypt. (Hang with us here, it is nicer than it sounds!) A lawn crypt is a compartment that allows for the burial of two caskets. Pre-cast concrete vaults have been placed in the ground on the hillside to the west of the Reflection Pond. The first casket to be buried is lowered to the bottom and a shelf is placed over it. This shelf will hold the second casket when the time comes.
Above ground, a bronze marker is inscribed with the information of both people, and it is enhanced by a bronze flower vase, which allows for perpetual memorialization.
Many families choose lawn crypts because they are more economical than traditional side-by-side burial since there is no need for a second separate burial vault. Others simply appreciate the idea of burial in the same space.
If you would like to learn more about these options, including a payment plan for prearrangements, please give us a call at 785-234-6605 or
send us a message
and we'll be in touch soon.