The Wall of Memories & Garden of Prayer
The Wall of Memories & Garden of Prayer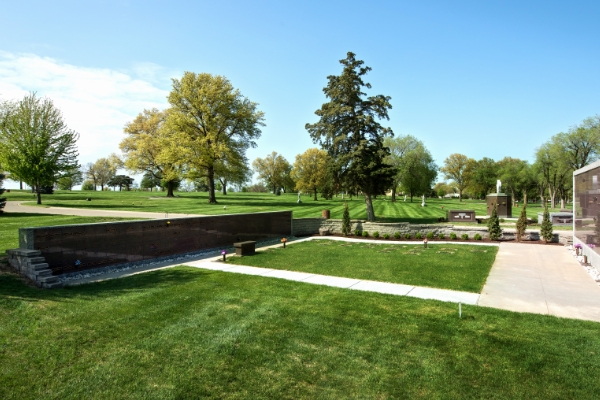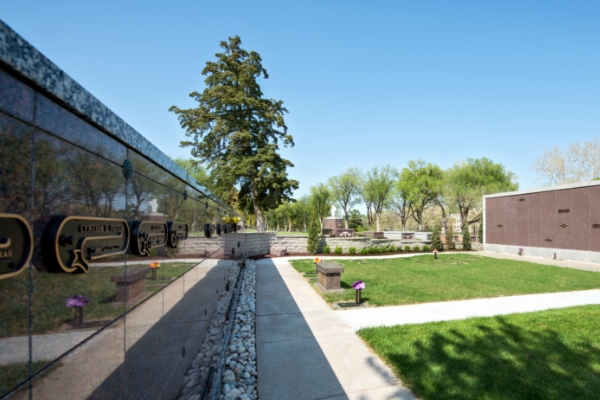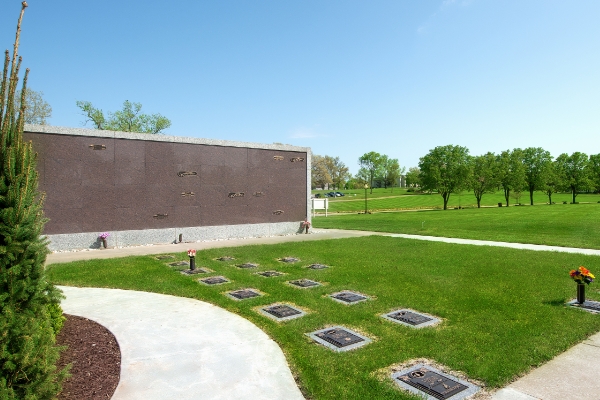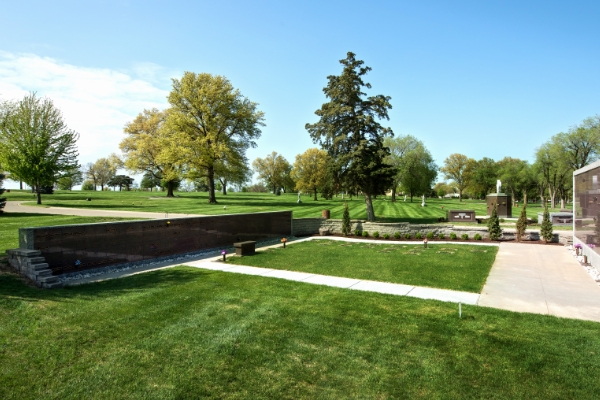 In the center of the cemetery, on the west side of the Mausoleum, sit the Wall of Memories and Garden of Prayer. These sections of our cemetery provide unique opportunities for cremation memorialization.
The Wall of Memories offers four rows of niches for the placement of cremation urns. Each niche can accept one urn. A bronze plaque with an optional flower vase will be inscribed with the individual's names and dates. Prices for the niches range between $1,885-$3,210, depending on the position of the niche on the wall. Easily accessible from the road and sidewalks, the Wall is a beautiful spot to reflect and remember.
The Garden of Prayer is the open, grassy area located between the Wall of Memories and our community Mausoleum. This unique garden contains a special kind of memorial called "cremorials." A cremorial is a granite marker with a compartment for the placement of cremated remains. A bronze plaque is placed on top of the granite marker and is inscribed with names and dates. Finally, a bronze flower vase is attached to the bronze plaque.
Garden of Prayer memorials are available for both individuals (around $3,050) and companions (around $3,450). Many families appreciate this all-inclusive memorial, which combines the familiar tradition of ground burial with modern cremation choices, and allows for the placement of flower bouquets year-round.
If you would like to learn more about these options, including a payment plan for prearrangements, please give us a call at 785-234-6605 or
send us a message
and we'll be in touch soon.