The Octagon Columbarium
The Octagon Columbarium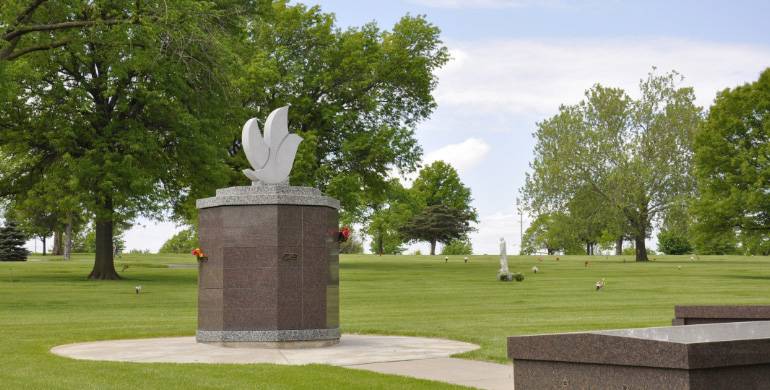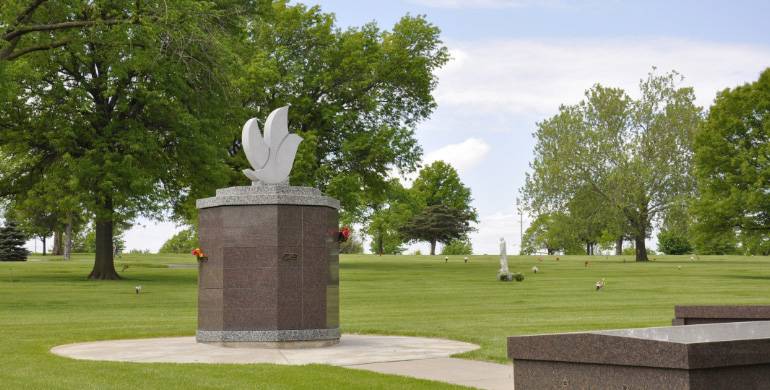 Our Octagon Columbarium is a unique structure located in the east-central portion of the cemetery, to the north of the mausoleum. It is a large structure composed of niches, which are compartments for the placement of one or two cremation urns. The columbarium is faced with Carnelian granite and topped with a sculpted dove of peace.
Niches come with engraved bronze plaques with attached flower vases. There is plenty of availability for families who want adjacent niches.
Prices for the niches start at $3,400. Easily accessible from the road and short sidewalk, the Columbarium is a beautiful spot to reflect and remember.
If you would like to learn more about these options, including a payment plan for prearrangements, please give us a call at 785-234-6605 or
send us a message
and we'll be in touch soon.